Hotel Near Texas Medical Center
Four Points Greenway Plaza is among the best hotels near Texas Medical Center, conveniently located just a 10-minute drive away. Take advantage of our free local area shuttle service Monday - Friday, 6 AM - 9 PM and Saturday - Sunday 10 AM - 6 PM to and from Texas Medical Center.
Comprised of 21 hospitals and eight specialty institutions, including pediatric and cancer facilities, this collection of medical buildings covers over 1.5 square miles and is the largest medical complex in the United States. TMC is bordered by Rice University and the Museum District and sees over 3,300 patients per day.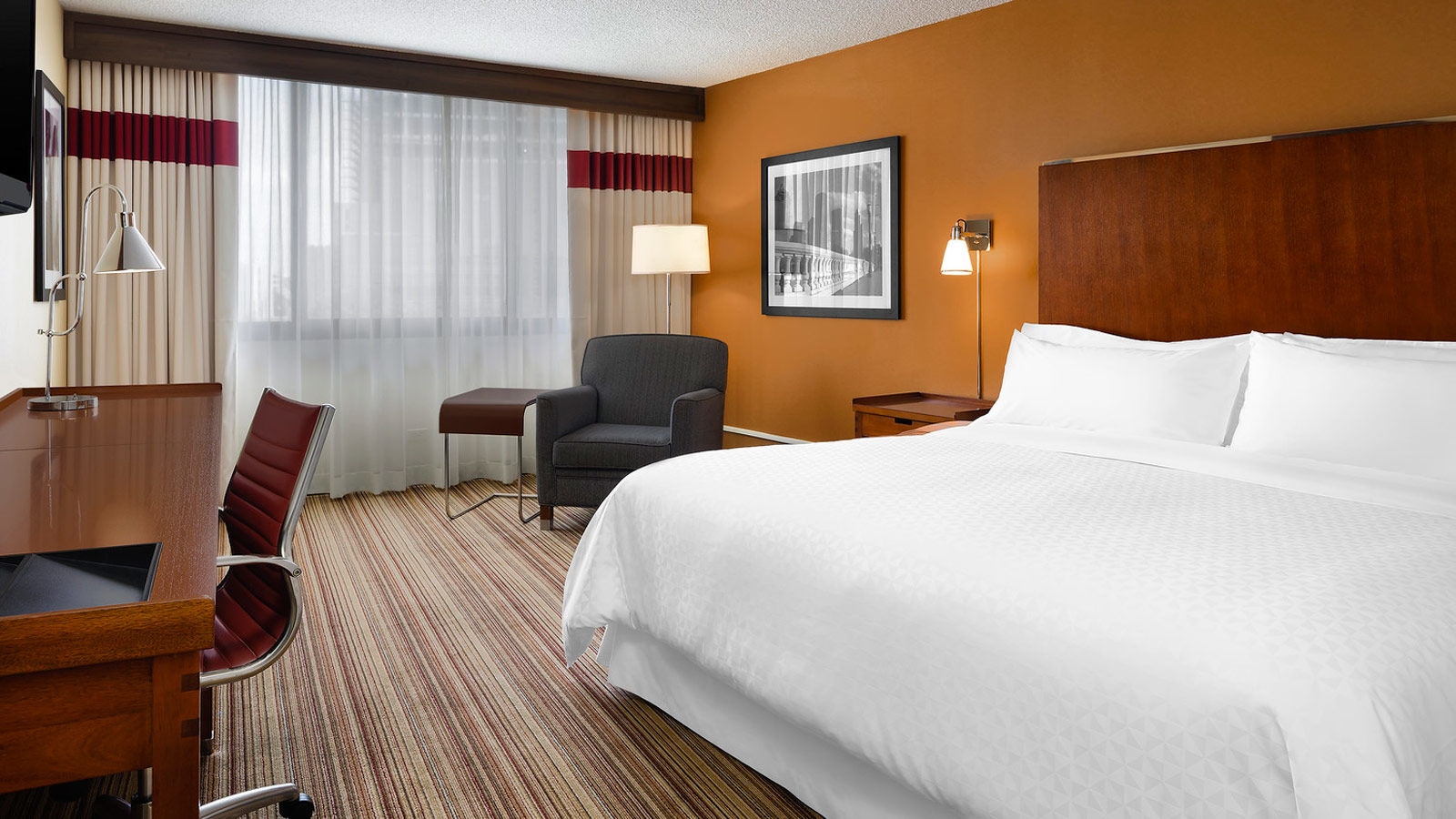 Stay near Texas Medical Center
If you are traveling to Houston for treatments/appointments, visiting a patient, or attending a hospital meeting or seminar, we invite you to stay at our hotel near Texas Medical Center. We are pleased to offer a medical center rate of $99 plus the following amenities:
Free breakfast buffet each day
Free shuttle service to and from the Medical Center

Monday - Friday, 6 AM - 9 PM
Saturday - Sunday 10 AM - 6 PM

Fast & free WiFi throughout the hotel
Free bottled water
To book our special rate, contact our team for more information:
Shelley Bitzkie, Sales Manager
s.bitzkie@fourpointshouston.com
713-942-2111 ext 106
Major partners of Texas Medical Center:
M.D. Anderson Cancer Center
Baylor College of Medicine
Michael E. Debakey VA Medical Center
Memorial Hermann
Texas Children's Hospital
UT Health Science
Texas Heart Institute
Texas A & M Health Science
Rice Research
Menninger Methodist
St. Luke's Health
Shriners Hospital for Children